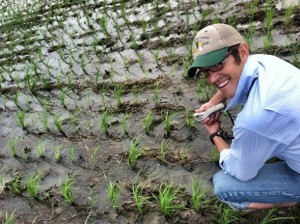 Cameron M. Pittelkow – Assistant Professor of Agronomy
Cameron joined the University of Illinois as an Assistant Professor in 2014. His research interests include the sustainable intensification of agriculture, carbon and nitrogen cycling in agricultural systems, and integrated agroecosystem assessments addressing both agronomic and environmental goals of crop production. He received his BA in Environmental Biology from Colgate University, and his MS and PhD degrees from UC Davis in International Agricultural Development and Agronomy, respectively.
Kristin Greer – Senior Research Specialist
Kristin has worked in the field of soil fertility and crop production for almost fifteen years. She has a BS from the Department of Crop Sciences and holds a major leadership role in the lab, managing field research experiments and day-to-day lab operations in coordination with graduate students and other lab members to ensure that we are meeting our project goals in an efficient and timely manner. Outside of work she farms approximately 500 acres of corn and soybeans with her husband.
Juan Burjel – Research Assistant
Juan has been working in the lab since May 2016. He holds a BS in Agronomy from Universidad de la Republica, Uruguay. Before coming to the US he worked as a field agronomist and crop adviser for commercial producers in Uruguay.  Currently he assists our research projects focused on sustainable nitrogen management in Illinois by helping with soil and greenhouse gas sampling and equipment operation. In his spare time he is in charge of UAV operations and GPS technical support for the lab.
Mingwei Yuan – Postdoctoral Research Associate
Mingwei joined the lab in September 2016 to evaluate agronomic practices which maintain high crop productivity while minimizing negative environmental impacts in Illinois cropping systems. Her current research assesses cover crop impacts on corn and soybean yields at the field-scale using UAVs, soil nitrous oxide emissions as influenced by tillage and residue management practices in long-term continuous corn, and phosphorus and potassium management based on previous Illinois Nutrient Research and Education Council projects. She received her PhD in Soil Science from the University of Wisconsin-Madison. Her research interests include adaptive nutrient management, crop modeling in response to nutrient deficiency, agroecosystem modeling for decision support, and climate/land use changes effects on agricultural sustainability.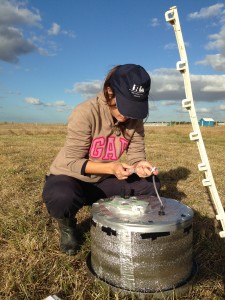 Sara Riccetto – MS student
Sara has been working in the lab since the spring of 2016. Her research focuses on integrating geospatial agronomic and environmental indicators of agricultural systems at a regional scale. She obtained her BS in Agronomy from Universidad de la Republica, Uruguay. She previously worked as a research assistant in the National Institute for Agricultural Research (Uruguay), evaluating water management impacts on water productivity and environmental issues in rice systems (GHG emissions and arsenic dynamics), as well as management options for improving productivity and water use efficiency in soybeans.
Shah-Al Emran – PhD student (co-advised by Dr. Tim Krupnik at CIMMYT and Dr. Virender Kumar at IRRI)
Emran joined the lab in May 2016. His research focuses on exploring climate-smart, sustainable cereal systems for Bangladesh using life cycle assessment tools. He previously worked as an Agricultural Development Officer at the International Maize and Wheat Improvement Center (CIMMYT) in the Sustainable Intensification Program (SIP). His graduate work at UIUC is supported by the Lee Foundation Rice Research scholarship through IRRI. Emran's research experience involves remote sensing using UAV and satellite technologies, nutrient management, and on-farm research and extension projects for cereal-based cropping systems. He is interested in crop modeling, climate change adaptation and mitigation, nutrient management and resource-conserving crop technologies. He holds a BS in Agriculture and MS in Agronomy from the Bangabandhu Seikh Mujibur Rahman Agricultural University (BSMRAU) in Bangladesh.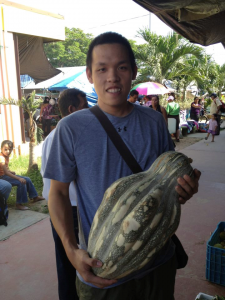 Meng-Chun Tseng – PhD student
Meng-Chun joined the lab in August 2016. His research is focused on quantifying opportunities and tradeoffs related to the sustainable intensification of rice systems in Uruguay. He received his BS degree in Agronomy and MS degree in plant breeding, both from the National Taiwan University. Besides his academic training, Meng-Chun previously worked at the Taoyuan Agricultural Research and Extension Station in Taiwan, and with the Taiwan technical mission in Belize. Through his work he seeks to develop multidisciplinary approaches to enhance both the productivity and sustainability of agricultural systems.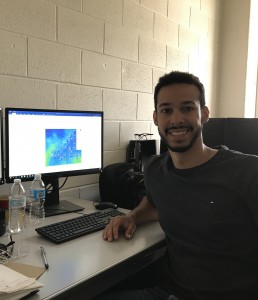 Giovani Preza Fontes – PhD student (co-advised with Dr. Laura Christianson)
Giovani started in the lab in May 2017. He received his B.S. in Agricultural Engineering from the Federal University of Mato Grosso in Brazil, and his M.S. in Agronomy from Kansas State University. His PhD research is focused on evaluating the agronomic and environmental impacts of cover crops and 4R nitrogen management on tile-drainage nitrate losses and soil nitrous oxide emissions in a continuous corn cropping system. His research site is the Dudley Smith farm near Pana, Illinois which aims to serve as a sustainable intensification research platform for corn production in Illinois. His areas of interest include soil fertility, precision agriculture, and crop and nutrient management practices applied to sustainable agriculture.
Camila Martins – Visiting Scholar
Camila started in the lab in April 2017 as visiting scholar. She obtained her BS in Agronomy from Federal University of Mato Grosso, Brazil in 2014. She assists with field research projects related to N losses and UAV remote sensing. In Brazil, Camila previously worked with precision agriculture, soil fertility, and nutrient management at farm scale.
Lab Alumni
Kamaljit Banger – Postdoctoral Research Associate (2015-2017)
Kamaljit worked on a project monitoring and modeling soil N availability in corn-soybean production systems. This work was funded by the Nutrient Research and Education Council of Illinois. Through a combination of field experiments and modeling, he applied his expertise in soil science, carbon and nitrogen dynamics, and process-based modeling to help develop a decision support tool that provides location-specific, near-real time predictions of soil N availability and losses.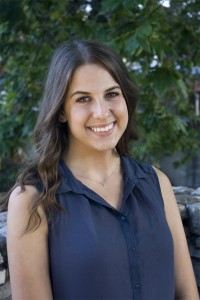 Rebecca Graham – MS student (2015-2017)
Rebecca's research focused on soil nitrous oxide emissions in response to enhanced efficiency N fertilizer sources in Illinois corn production systems. She holds a BS in Soil Science from Cal Poly at San Luis Obispo. She previously conducted field research on soil GHG emissions as an intern with the Regional Approaches to Climate Change for Pacific Northwest Agriculture project at Oregon State University.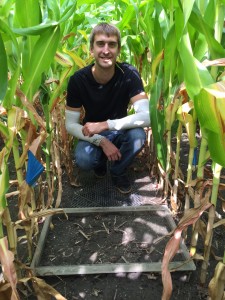 Ben Baechle – Research Assistant (2015-2016)
Ben's academic background is in Molecular and Cellular Biology at UIUC. For several years following graduation, he conducted field research in the Department of Crop Sciences at the Energy Farm. Currently he assists with all aspects of our GHG work including gas and soil sampling, sample analysis, and design and operation of materials and equipment for trace gas analysis.
Joe Edwards – Undergraduate Research Assistant, 2015-2016 (co-advised with Dr. Angela Kent and Dr. Wendy Yang)
In 2016, Joe was awarded an Undergraduate Research Fellowship sponsored by the UIUC Office of Undergraduate Research to pursue independent research on the impacts of biochar addition on soil nitrous oxide emissions and nitrogen cycling microbial communities. During the 2015 growing season, Joe assisted with various field research projects in the lab. He is a double major in Natural Resources & Environmental Sciences and Integrative Biology at UIUC. His areas of interest include sustainable agriculture, soil nitrous oxide emissions, and reducing the environmental impacts of crop production.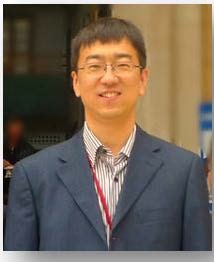 Xu Zhao – Visiting Scholar (2015-2016)
Dr. Zhao is an Associate Professor at the Chinese Academy of Sciences in Nanjing, China and Vice Leader of the Changshu National Agroecosystem Observation and Research Station. His work in China focuses on mechanisms of N transformation and migration in cropland soils, particularly rice paddy ecosystems. As a visiting scholar, Dr. Zhao quantified the impacts of soil and nutrient management practices on nitrous oxide emissions and drainage nitrate losses to develop strategies for maximizing yields while minimizing environmental impacts in high-yielding corn cropping systems.
Alexandre Pedrinho – Visiting Undergraduate Research Assistant (2015)
Alexandre worked in the lab as a visiting student through the Brazil Scientific Mobility Program. He completed his Bachelors degree in Agronomy at Sao Paulo State University in Ilha Solteira-SP, Brazil. He is currently researching soil GHG emissions and microbial communities for his MS at CENA-University of São Paulo with Professor Siu Mui Tsai. His areas of interest include sustainable crop production, nutrient cycling, and soil GHG emissions.